We are Inspired by the World
We are Europak and we offer excellent fragrances and delicious Flavours. Our raw materials go to products sold around the world. We have been operating locally since 2001, but we are inspired by the world. We are still developing, following trends, examining market needs, participating in domestic and foreign trade fairs. We have in our portfolio thousands of completed projects and several hundred tons of delivered raw materials. Every year we corporate several hundred clients and provide tens of thousands of samples.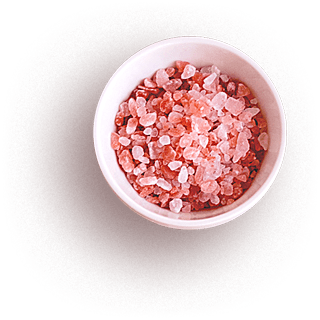 We have already been trusted by many customers, and products with our raw materials can be bought all over Poland and abroad. Quality, creativity and uniqueness are the main directions in the selection of raw materials for our clients. We approach each project individually. We particularly care about the quality, repeatability of production parameters, continuity, exclusivity and provide excellent service.
We Provide the Highest Quality Raw Materials
Fragrances
Cosmetics & Personal Care
Fragrances
Household & Industrial Fragrances
Flavours
Liquid & Powder
sweet, fruit, milk, nut, chocolate, citrus, exotic, herbal, vegetable, dry
Fragrances
Perfumery
perfumed waters, toilet waters, deodorants, antiperspirants
Fragrances
Cosmetics & Personal Care
creams, masks, balms, scrubs, hair cosmetics, gels and soaps for children, sun lotions
Fragrances
Household & Industrial Fragrances
washing and cleaning preparations, dishwashing liquids, washing powders and liquids, sanitary preparations, disinfectants
Fragrances
Home & Car
air fresheners, car cosmetics, odor neutralizers, candles, incense, scent mists
Europak is Proven Solutions
THOUSANDS OF SAMPLES PROVIDED
THOUSANDS OF COMPLETED PROJECTS
WE OPERATE LOCALLY BUT WE INSPIRED WHOLE WORLD
OUR RAW MATERIALS HIT FOR PRODUCTS IN WHOLE WORLD
HUNDREDS TONS OF RAW MATERIALS SUPPLIED
WE SUPPORT HUNDREDS OF CUSTOMERS
WE SUPPORT HUNDREDS OF CUSTOMERS
Stay Updated With the News
Stay updated! Follow the news and the latest trends for the cosmetics and food industry as well as for Flavours and Fragrances.
We invite you to familiarize yourself with our new website and refreshed log. In the News -> Download tab, you will find materials regarding our products. We invite you to visit the News tab, where information on trends in the cosmetics and food industries will be...
read more